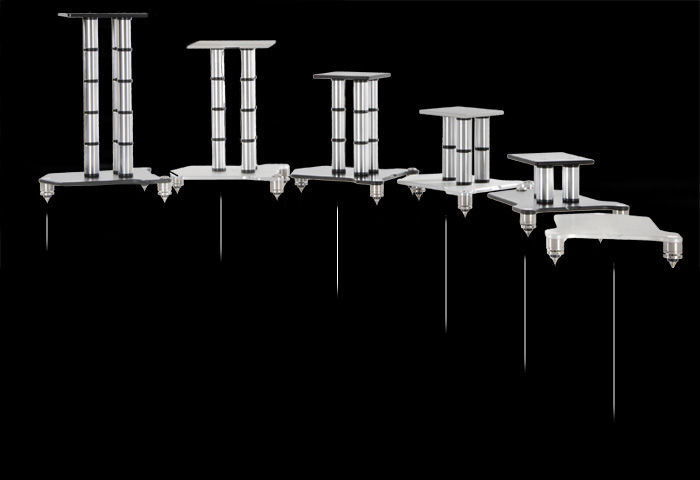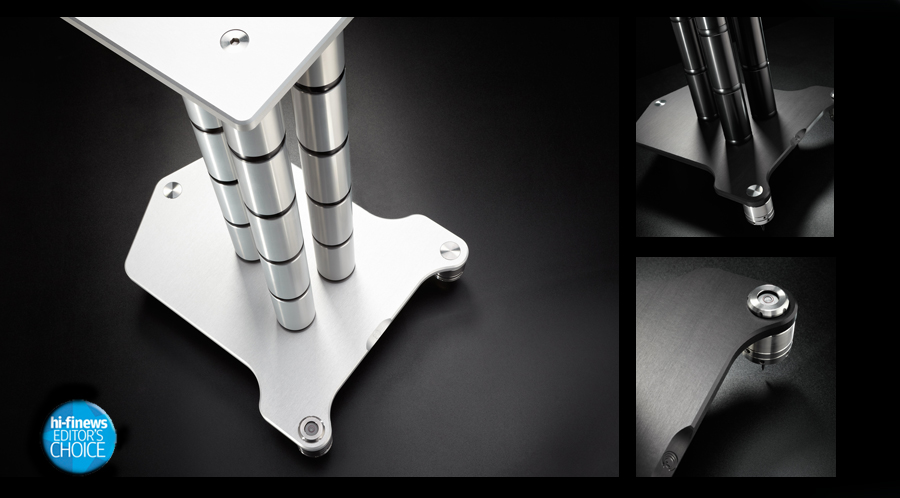 Precision Speaker Stands

Track Audio precision stands are
hand built to order
, incorporating our unique isolation feet (left). They are available as a resonance-damped pillar stand for bookshelf loudspeakers and as a plinth for floor-standing speakers and sub woofers.

A glass spirit level is built into each stand allowing
exact levelling
, and a sprung-ball click system allows
easy and repeatable adjustments
for experimentation with tilt, to fine-tune phase coherence adding that last scintilla of reality to the sound. the pillar stands incorporate
damping layers to prevent internal resonance
within the stand itself. Each pair of stands contains over 160 precision-machined parts.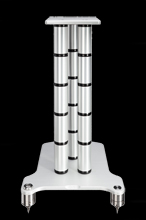 "I tried these stands (on two brands of speakers). The effects on both were dramatic. The bass seemed to suddenly gain new levels of depth,
clarity and tunefulness. It was more precise in its form and shape. treble seemed smoother: more detailed and to reach higher,
while the midrange opened up to reveal previously masked colours and textures in the music."

TONY BOLTON, HI-FI WORLD, APRIL 2012


"The build class and quality of finish are nothing short of exquisite. Close inspection reveals an obsessive attention to detail, Ease of setting
up ad levelling is quite the best I've come across in forty years of hi-fi hobbying"
JOHN BAMFORD, HI-FI NEWS, AUGUST 2012


..or flat designed for floor standing speakers & subwoofers.

Made To Measure

With a range of stand heights and top plate sizes, Track Audio will produce the product to suit your needs. Available in black and silver annodized finish, all stands come complete with hard floor spike protectors.
Standard top plate sizes are W180 x D200mm and W240 X D280.